Read More
Punjabi Slow Roasted Lamb Shoulder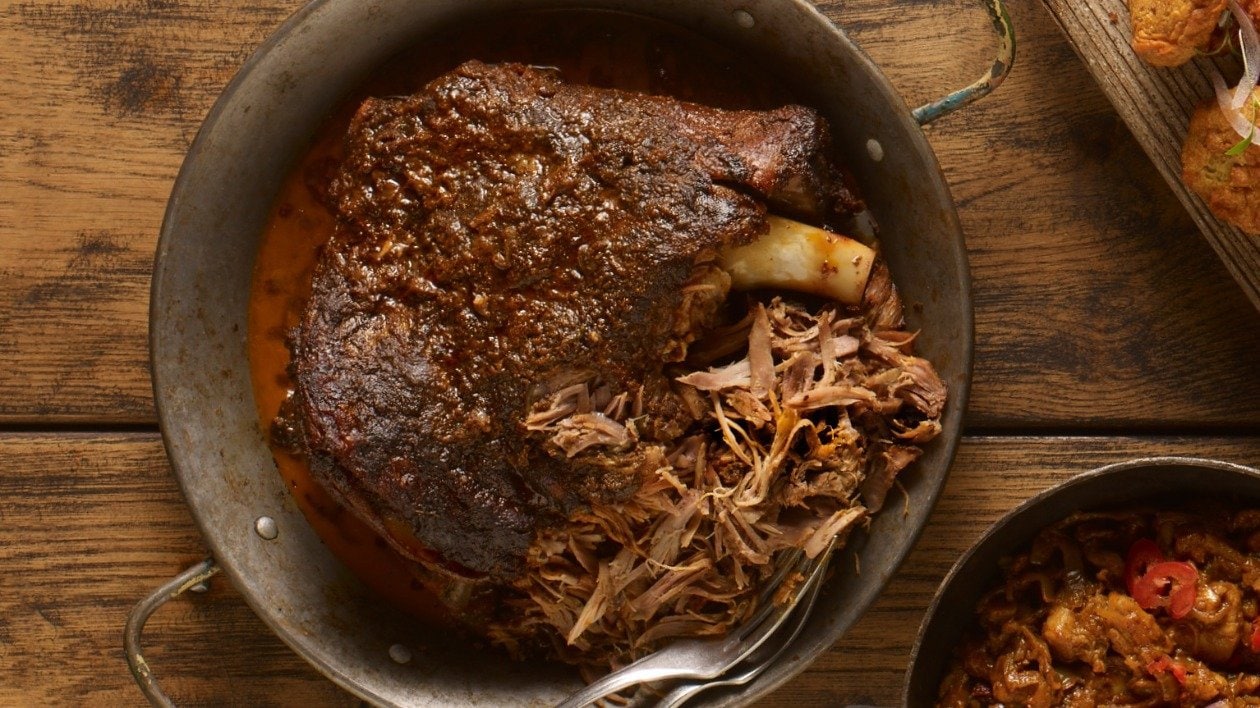 Ingredients
Punjabi Slow Roasted Lamb Shoulder
For the makhani spiced lamb:
Shoulder of lamb
/kg
1.2 kg
0%
Knorr Professional Patak's Tikka Masala Paste 1.1kg
/g
250.0 g
0%
For the makhani spiced lamb:
---
For the makhani spiced lamb:

Place the lamb shoulder into a deep tray. Season with salt and pepper.
Rub on the KNORR Patak'sTikka MasalaPaste.
Pour the water into the base of the tray.
Cover the lamb with a sheet of greaseproof paper and then cover again with foil.
Cook at 140c for 4-5 hours or until the meat is falling from the bone.
Remove the meat from the oven and take out of the tray.
Pull the meat, removing any large pieces of fat from the lamb.
Add in a little of the cooking liquid to keep it moist.
Keep hot to serve.