Black Dal
Vegetarian
Main courses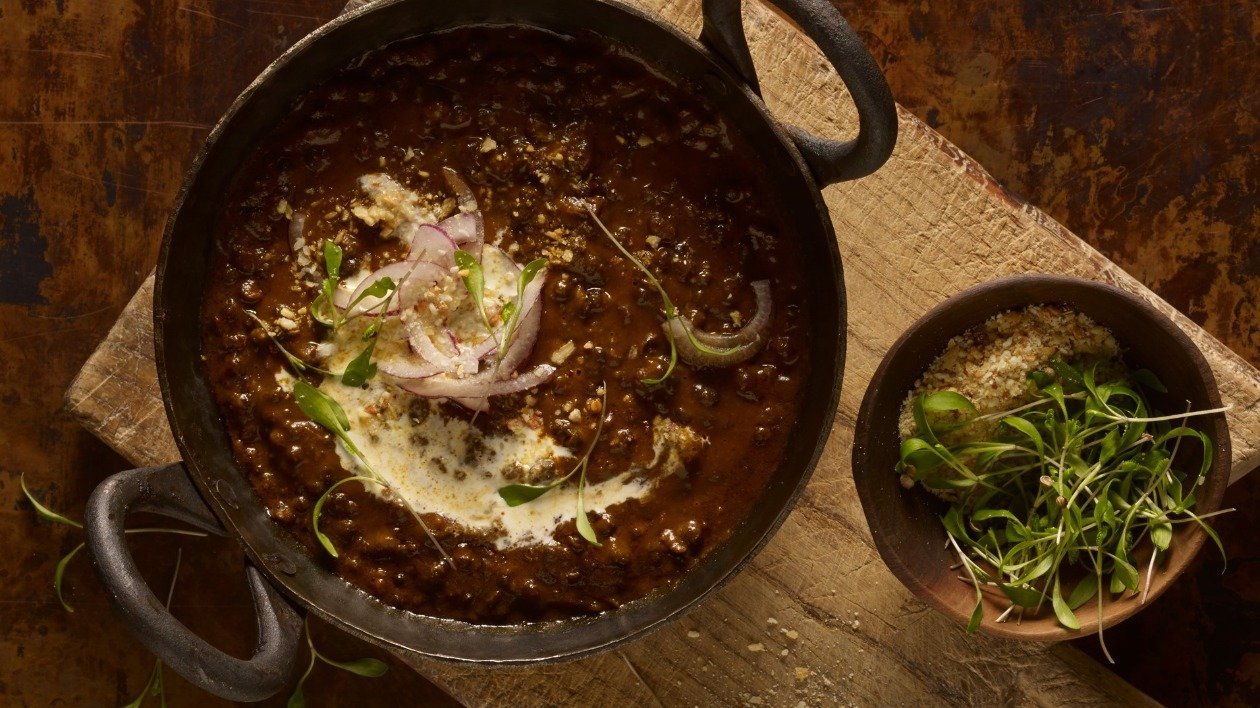 Ingredients
Black Dal
For the lentils:
Black Lentils
/g
250.0 g
0%
Knorr Professional Patak's Tikka Masala Paste 1.1kg
/g
100.0 g
0%

May contain nuts and their derivatives
May contain peanuts and their derivatives
To serve:
For the lentils:
To serve:
Preparation
For the lentils:

Soak the lentils in cold water over night.
Drain the lentil then place in to a saucepan then cover with the water.
Place on to a high heat and allow the pan to come to the boil.
Add the KNORR Professional PataksTikka MasalaPaste, KNORR Professional Ginger Puree and KNORR Professional Garlic Puree then stir well and reduce the heat to a simmer.
Cook the lentils for 1 hour or until soft.

To serve:

Add the butter, season to taste then remove from the heat.
Pour in to serving bowls.