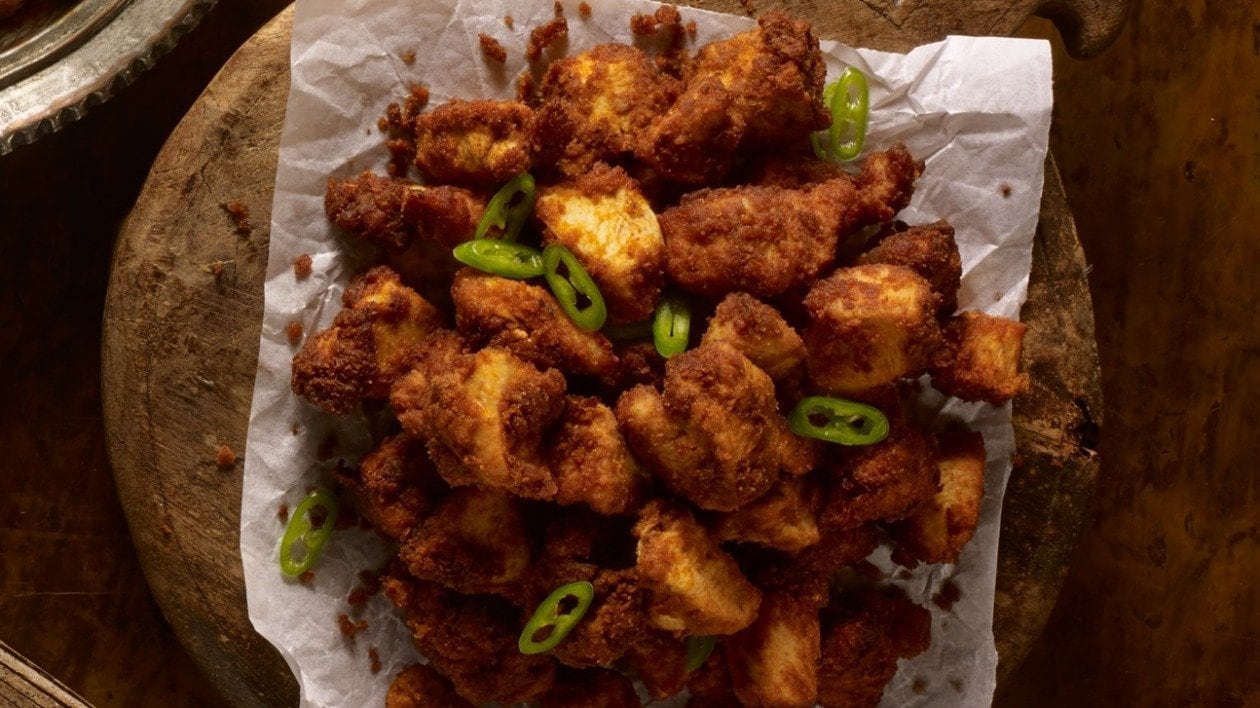 Chicken Marinade

Cut the chicken breast in to large dice.
Blend together the KNORR Professional Patak'sTikka MasalaPaste, black pepper, chilli powder and eggs until a smooth paste has been formed.
Coat the chicken in the marinade and leave it in the fridge to marinade overnight.

To serve:

Put the gram flour in a tray and coat the marinated chicken.
Deep fry the chicken at 170c until cooked thoroughly.
Remove the chicken from the fryer and drain off any excess oil before serving.