Honey roasted Parsnip and Parsley root
A traditional side uplifted with a Knorr Future 50 ingredients of parsley root.
Autumn
Winter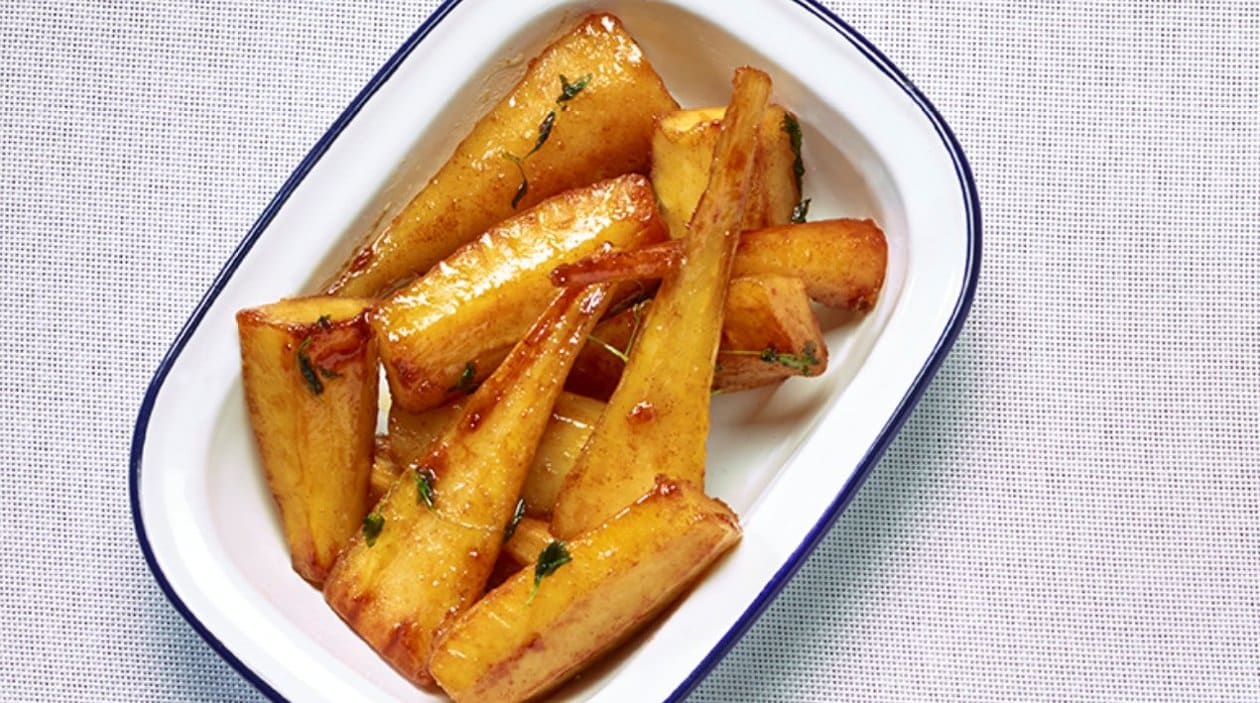 Ingredients
Honey roasted Parsnip and Parsley root
For the dish:
Parsley Root
/g
600.0 g
0%
Knorr® Professional Vegetable Paste Bouillon 1kg
/g
25.0 g
0%
Vegetable oil
/ml
50.0 ml
0%
For the dish:
Preparation
For the dish:

Pre-heat oven 180c
Peel the parsley root and parsnips.
Cut the parsley root in half lengthways and cut the parsnips into ¼'s removing some of the core.
Pour water into a saucepan and bring to the boil then add the Knorr Professional Vegetable Paste bouillon and vegetables then cook for 4-5 minutes.
Remove and drain the roots and allow to steam dry.
Melt the butter in a saucepan then add the honey then pour over the vegetables and toss to coat.
Pour the oil on to an oven tray and place into the oven to get hot then pour in the vegetables and roast for 10 minutes.
Remove the tray from the oven and dust in the ground cinnamon and toss again in the hot honey butter.
Return to the oven for another 10 minutes or until glazed then remove and serve.