Kerala chicken curry
Introduce your guests to the delicious taste of the South Coast of India with this delicious Indian chicken recipe. Cook this aromatic curry to ensure the authentic taste with KNORR Patak's Balti Create More Concentrated Sauce and KNORR Long Grain Rice on the side.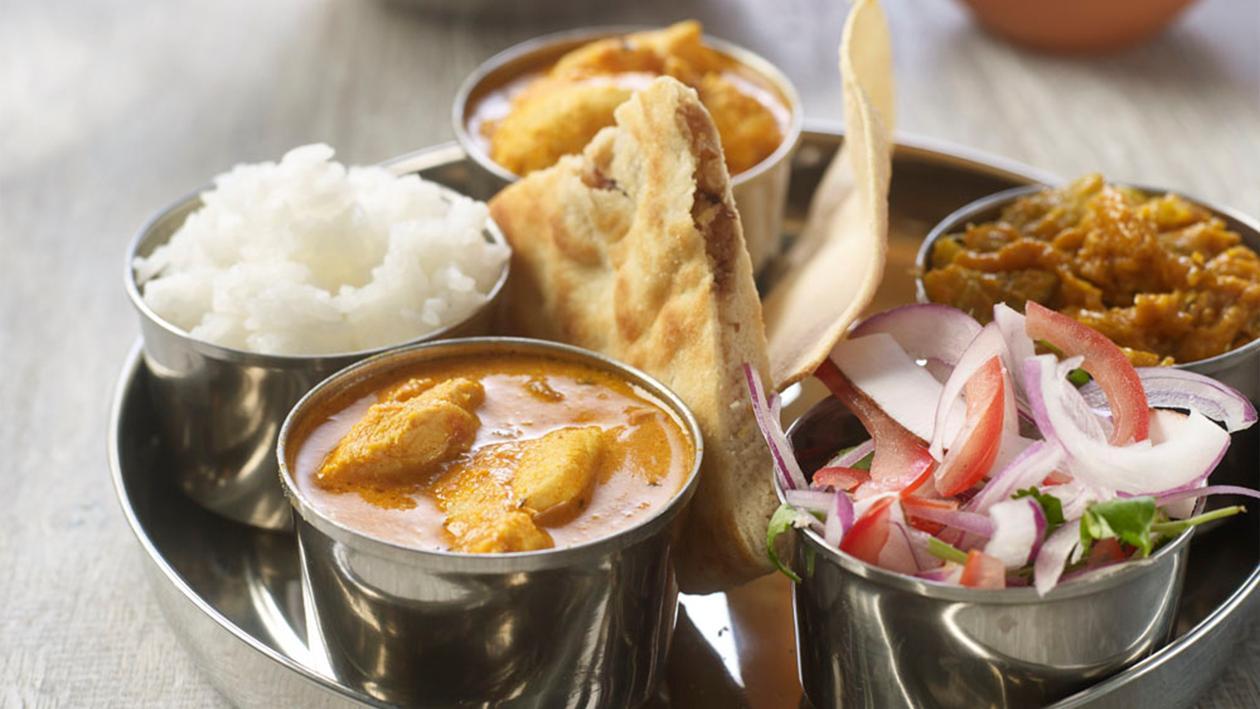 Ingredients
For the sauce
Onionsprepared and diced

400 g

Light coconut milk

250 ml
For service
Chicken breast, skinlessdiced

1.2 kg

Coriander washed and chopped

10 g
Preparation
For the sauce

Peel and slice the onions.
Heat the oil then add in the spices and toast for 1 min. then add the onions then fry for 10 min. or until lightly golden.
Add the KNORR Patak's Balti Concentrated Sauce, coconut milk and water and bring to the boil for 5 min. then remove from the heat and allow to cool until needed.

For service

Cook the rice in 1.5ltr water for 10 min. then remove from the heat and cover with cling film and place a lid on top to steam finish the cooking.
Grill the chicken for 10 min.
Reheat the sauce then add the chicken and simmer for 5 min. or until thoroughly cooked.
Remove the sauce from the heat and spoon into a Balti dish, garnish with the chopped coriander, and diced tomatoes. Serve the rice seperatly.