Cock-a-leekie
This soup recipe has a long tradition - add it to you menu! While it is called "Scotland's National Soup," it probably originated as a chicken and onion soup in France. By the 16th century, it had made its way to Scotland, where the onions were replaced with leeks.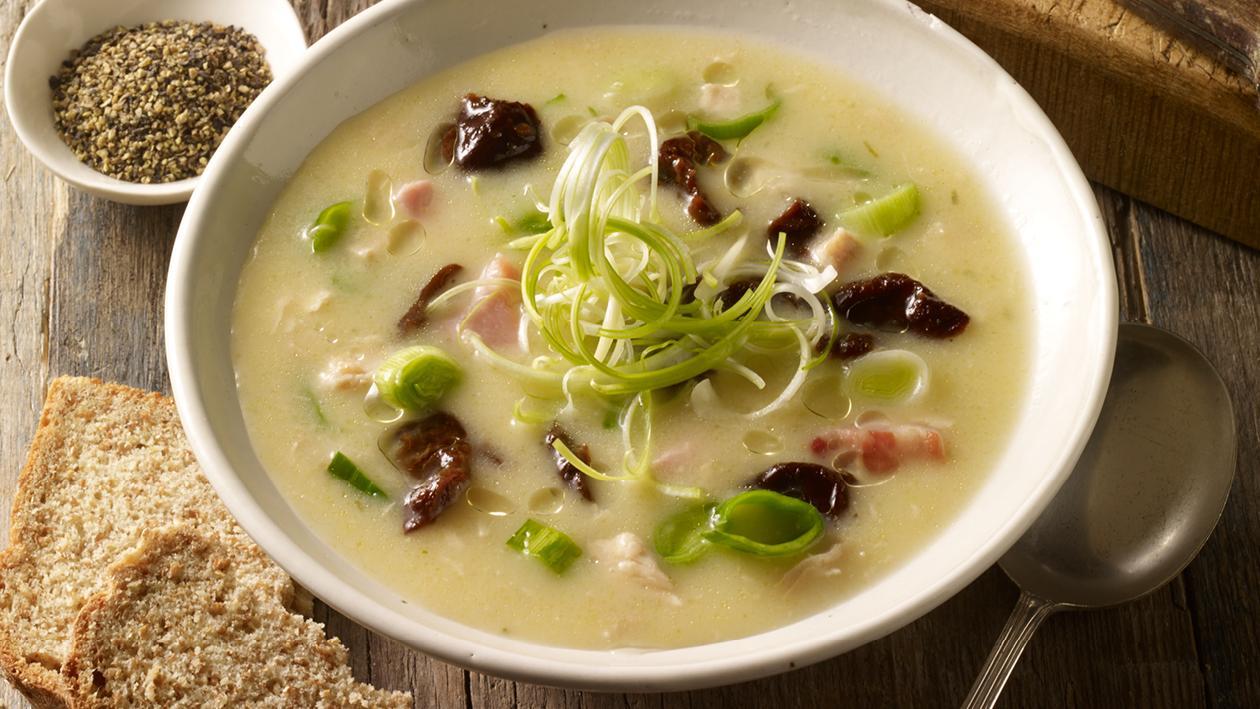 Ingredients
For the garnish:
Prunes canned in juice

100 g
For the soup:
Preparation
For the garnish:

Wash and thinly slice the leeks.
Cut the bacon into thin strips.
Heat the oil and add the bacon then cook for 3-4 min.
Add the leeks and continue to cook for a further 3-4 min.
Drain the prunes then thinly slice.
Cover and set aside until needed.

For the soup:

Pour the KNORR 100% Cream of Chicken soup into the softened leeks and bacon.
Bring to a simmer for 5 min.

To finish:

Pour the hot soup into serving bowls and garnish with the thinly sliced prunes.