Asparagus Soup
A great seasonal soup and a flavour your residents will enjoy!
Vegetarian
Spring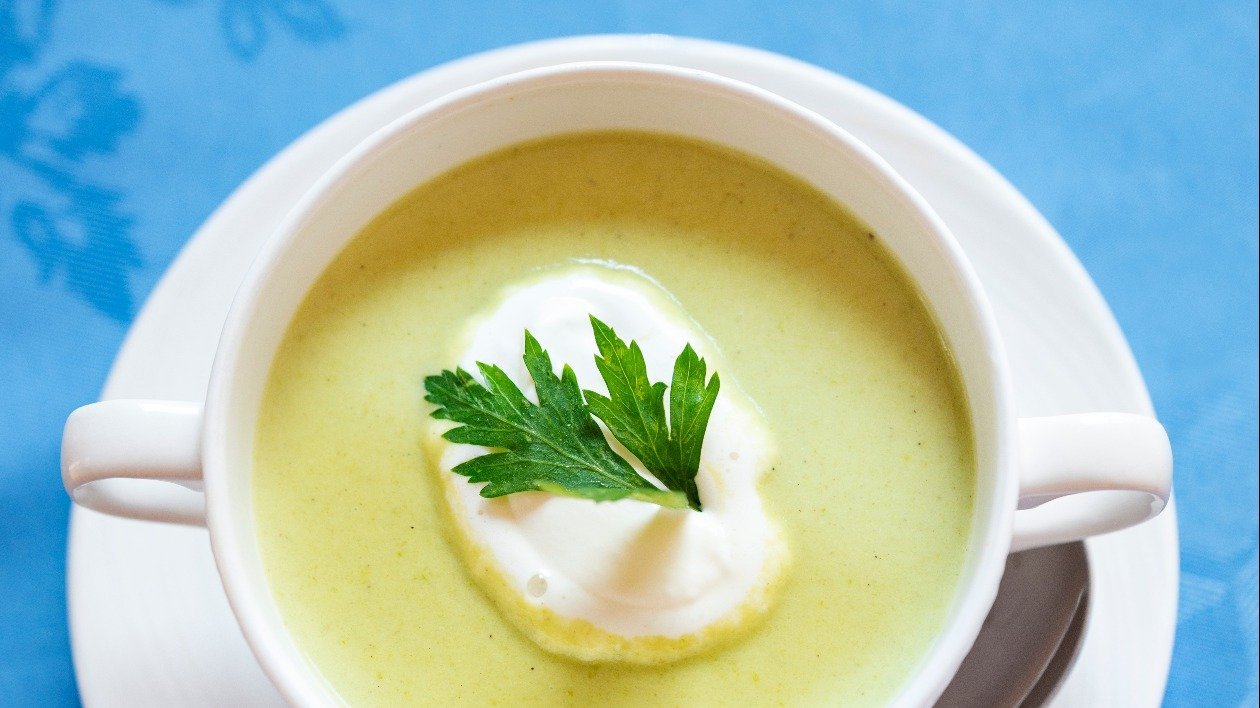 Ingredients
Asparagus Soup
For the Asparagus soup:
Knorr® Professional Rich Vegetable Paste Bouillon 1kg
/g
30.0 g
0%
Whole milk
/ml
500.0 ml
0%
Double Cream
/ml
200.0 ml
0%
For the Asparagus soup:
Preparation
For the Asparagus soup:

Make up the stock by whiskingthe KNORR Rich Vegetable bouillon paste into he water and milk that has been boiled.
Place the butter in a pan and cook the onions for 5 minutes or until softened, add the chopped asparagus, and cook for a further 5 minutes.
Add the prepared stock and milk, white pepper and KNORR Professional Garlic puree then bring to the boil, simmer gently for 10 minutes or until the asparagus is soft,.
Take of the heat and place in a blender and blend until smooth.
Return to the heat and simmer, then add the cream.