Arbroath Smokie Omelette
This is a twist on a traditional Arbroath smokie, could be enjoyed as a supper dish or as a main course. Packed with smoked fish and fully of flavour.
Fish/Seafood
Autumn
Winter
Summer
Spring
Main courses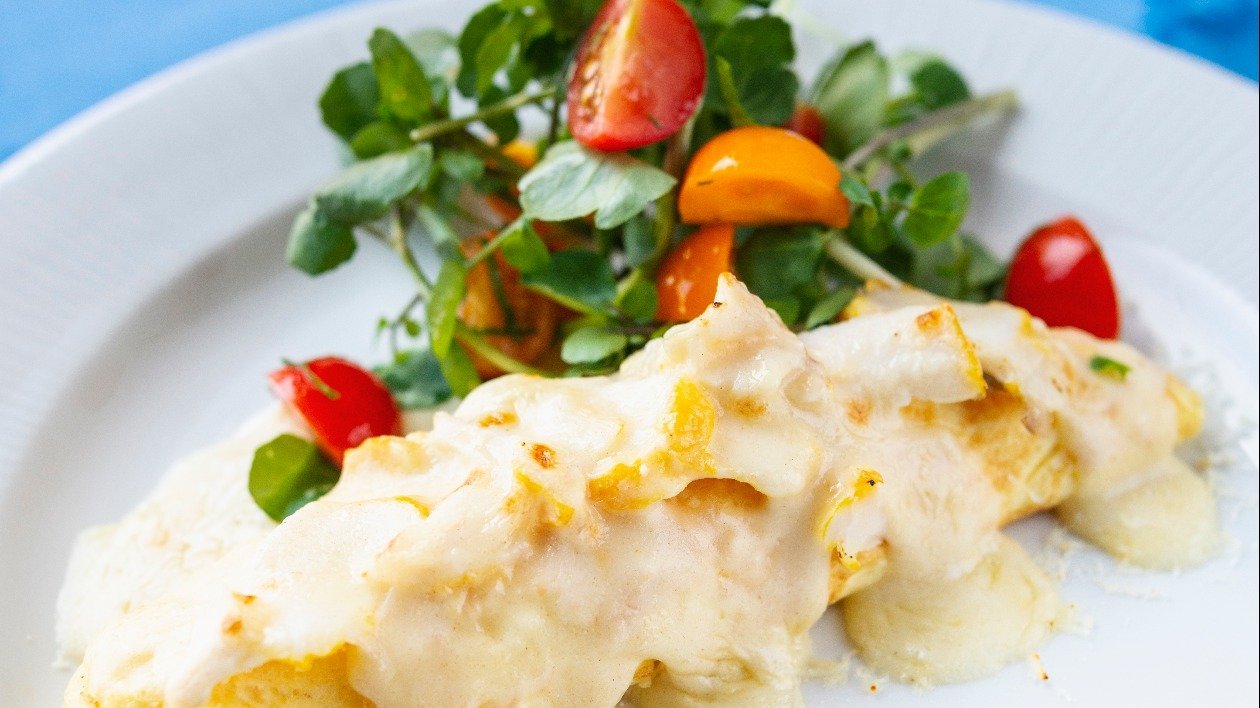 Ingredients
Arbroath Smokie Omelette
To cook the haddock:
Knorr® Professional Roast Chicken Paste Bouillon 1kg
/g
17.5 g
0%
Double cream
/ml
165.0 ml
0%
Whole milk
/ml
330.0 ml
0%
Smoked haddock
/g
550.0 g
0%
Creme Fraiche
/ml
130.0 ml
0%
For the omelette:
Vegetable oil
/ml
15.0 ml
0%
Parmesan (grated)
/g
20.0 g
0%
Flat leaf Parsley
/g
5.0 g
0%
To cook the haddock:
For the omelette:
Preparation
To cook the haddock:

Take the KNORR Roast Chicken bouillon paste, Double cream and milk, bay leaves, onion, and celery and bring to light simmer
Add in the smoked haddock and cook for 5 minutes or until cooked.
Remove from the heat and take the fish out of the liquor.
Whilst still hot remove the skin a flake the fish.
Pass the cooking liquor through a sieve.
In a new pan melt the butter and add the flour and mix into a smooth paste and allow to cook out for 2 minutes.
Slowly add the cooking liquor to the pan and mix through until smooth.
Add the crème fraiche and season.

For the omelette:

Add the veg oil to a pan, whisk 2 eggs (If you are doing an individual) add the mixture the pan and move around until they stat to set on the side.
Fold the omelette in half.
Place a portion of the cooked flaked fish and sauce on top of the omelette then top with parmesan cheese and glaze under the grill.
Serve with a green salad.