Brian Lane's Spiced Jerusalem artichoke soup
Brian Lane is Executive Chef of Hallmark Care Homes and heads up their Chef Academy. Not forgetting he is also one of our Kitchen Heroes.
Autumn
Winter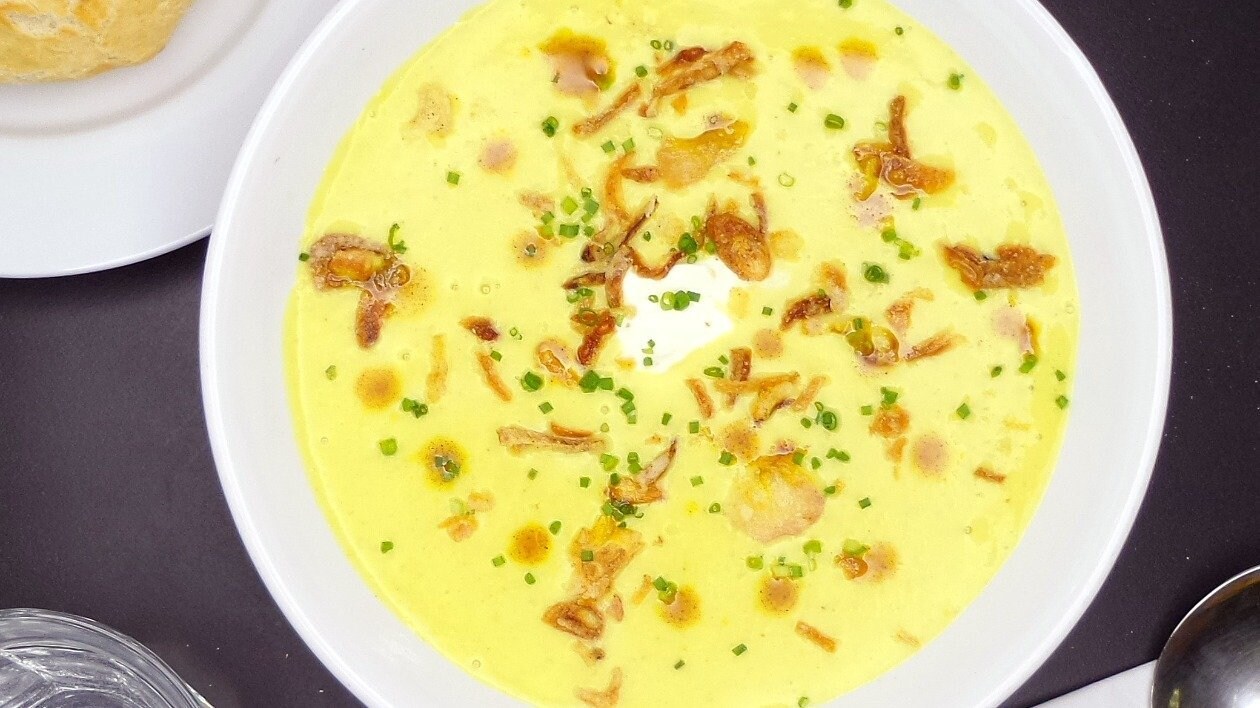 Ingredients
Brian Lane's Spiced Jerusalem artichoke soup
Method
Banana shallots
/g
130.0 g
0%
Jerusalem Artichokes
/g
325.0 g
0%
Curry powder medium
/g
6.0 g
0%
Whole milk
/ml
800.0 ml
0%
KNORR Professional Chicken Jelly Bouillon 800g
/g
20.0 g
0%
Basmati rice
/g
50.0 g
0%
Method
Jerusalem Artichokes

325.0 g

Curry powder medium

6.0 g
Preparation
Method

In a pan add the olive oil and butter then add the shallots and cook until soft.
Then add in the leeks, celery and continue to cook for 2-3 minutes.
Add the diced artichokes and curry spice; continue to cook for a further 4-5 minutes.
Then add to the above the milk, hot water, KNORR Professional Vegetable Jelly Bouillon, KNORR Professional Garlic & Ginger Purees and rice stir together then bring to the boil.
Then turn down to simmer for approx. 10-15 minutes or until artichoke and rice has cooked.
Remove from the heat and place the ingredients into a blender and blend until smooth.
Serve with a curry oil, yoghurt and crispy fried shallots.