Turkey & stuffing bites with sweet chilli dipping sauce
A delicious turkey recipe for your pub business. This great little starter recipe with the tasty KNORR Blue Dragon sweet chilli sauce can be cooked on the BBQ.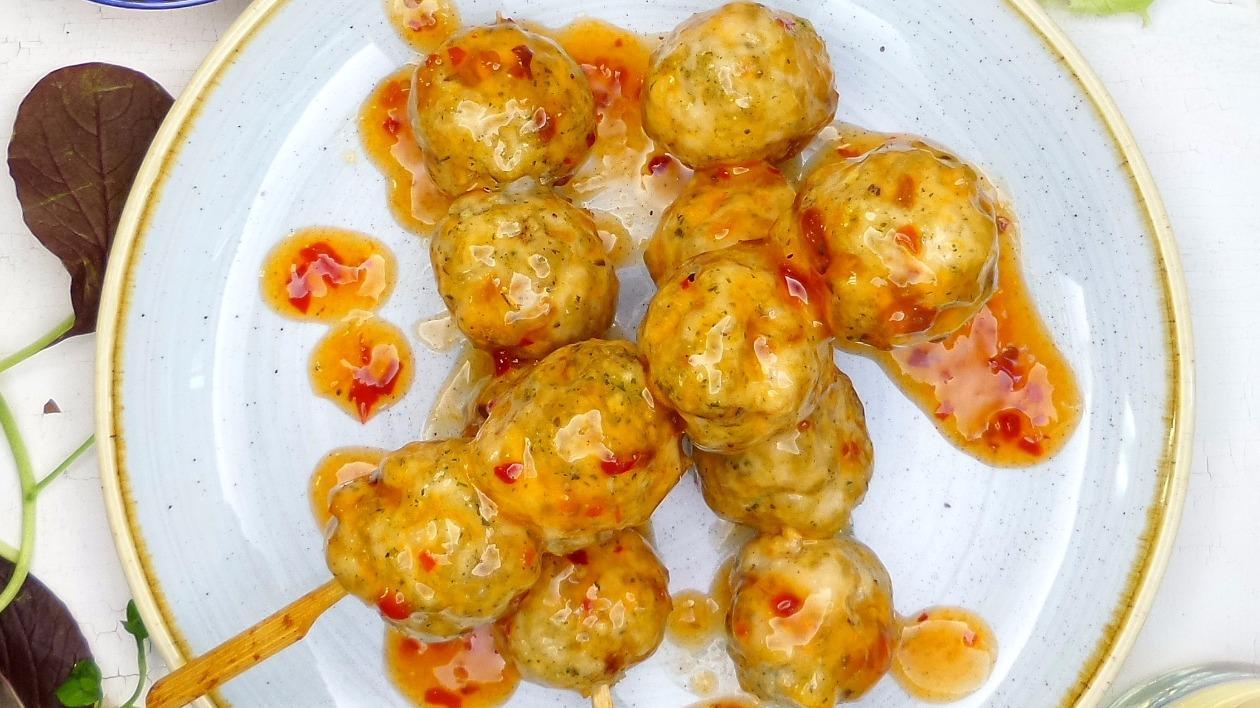 Ingredients
For the bites:
COLMAN'S Sage & Onion Stuffing Mix 1.5kg

80 g
To serve:
Preparation
For the bites:

Place the turkey mince, egg and COLMAN'S Sage & Onion Stuffing Mix into a mixing bowl.
Mix well to combine the roll into 40 small meatballs.
Thread three bites onto wooden skewers then place into the fridge and chill for 30 min.

To serve:

Preheat the oven 190°C. Place the skewers onto a roasting tray.
Bake for 6-7 min. or until cooked through.
Remove the skewers from the oven and pour over the KNORR Sweet Chilli Dipping Sauce allowing to coat the turkey bites.
Place onto a serving plate and pour a little of the dip into a small dish and serve.