Cep, Thyme & Jerusalem Artichoke
Vegetarian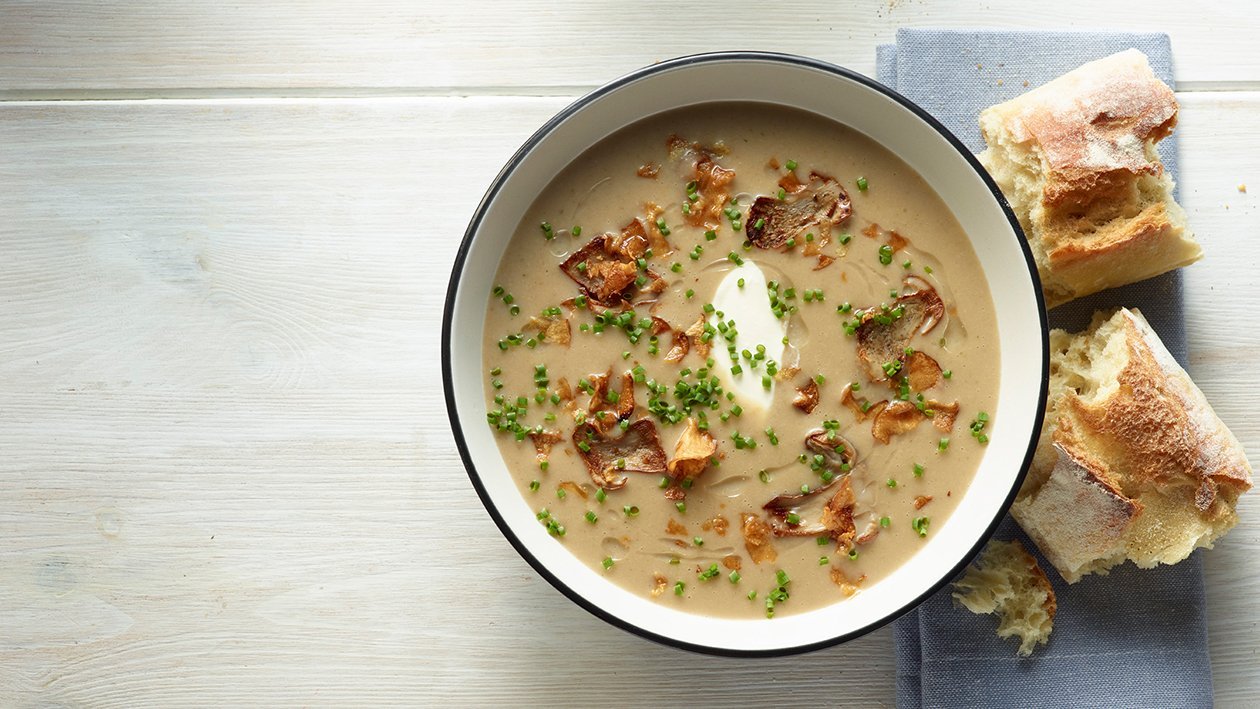 Ingredients
Cep, Thyme & Jerusalem Artichoke
For the soup:
Jerusalem Artichokes
/g
300.0 g
0%
Wild mushrooms
/g
250.0 g
0%
Rapeseed oil
/ml
50.0 ml
0%
Creme Fraiche
/ml
150.0 ml
0%
Knorr Professional Classic Cream of Mushroom Soup 25 Port
/g
250.0 g
0%

May contain soya and its derivatives
May contain celery and its derivatives
For the soup:
Jerusalem Artichokes

300.0 g
Preparation
To serve:

Heat the oil and fry the mushroom until golden.
Remove the soup from the heat and pour in to serving bowls.
Garnish with the mushrooms, a spoon of crème fraiche and some crispy artichokes.

For the soup:

Peel and slice the artichokes then place in to a saucepan and cover with the water.
Bring the saucepan to the boil add the thyme and cook for 20 minutes.
Remove the saucepan from the heat and blend until smooth.
Return to the heat and bring back to the boil.
Whisk in the KNORR Classic Cream of Mushroom soup then reduce the heat and simmer for 3 minutes.