Strawberry Trifle
A twist on a classic trifle. Uplifted with Carte D'Or Crème Brûlée filling These trifles  can be used as a dessert or a tea time treat for residents or visitors..
Vegetarian

Dairy
Autumn
Summer
Desserts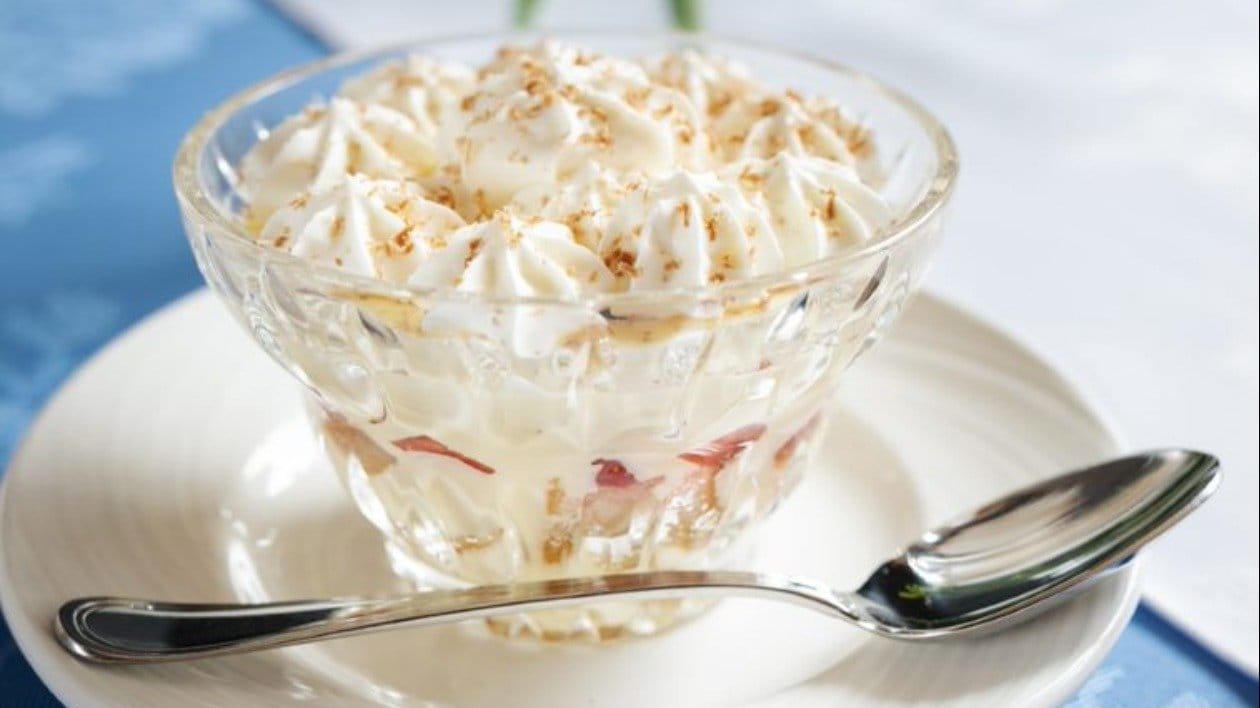 Ingredients
Strawberry Trifle
For the trifle:
Trifle sponge
/g
160.0 g
0%
Strawberries
/g
400.0 g
0%
Whole milk
/ml
300.0 ml
0%
Double Cream
/ml
600.0 ml
0%
Carte D'Or Crème Brûlée / Crème Caramel 1250g
/g
75.0 g
0%
For the trifle:
Preparation
For the trifle:

Break up the sponge fingers and place them in the bottom of the glass, then soak them with the madeira.

Wash and dice the strawberries, and place on top , keep some back for decoration.

To make the brulee filling, place the milk and300ml cream in a pan and bring to a simmer, remove from the heat and whisk in the CARTE D'Or Crème Brulee mix.

Then Pour over the strawberries and refrigerate to set

Whip the remaining cream and caster sugar to soft peaks and pipe using a star nozzle, on top of the set brulee then decorate with the remaining strawberry pieces. and toasted almonds.