The added benefit of gluten free batter. The gluten free batter can be easily adapted, use vegetables instead of fish to provide a vegeterian version or add flavours to the batter. Try a gluten free beer in place of the water to create a beer batter your customers will love to see on your menu.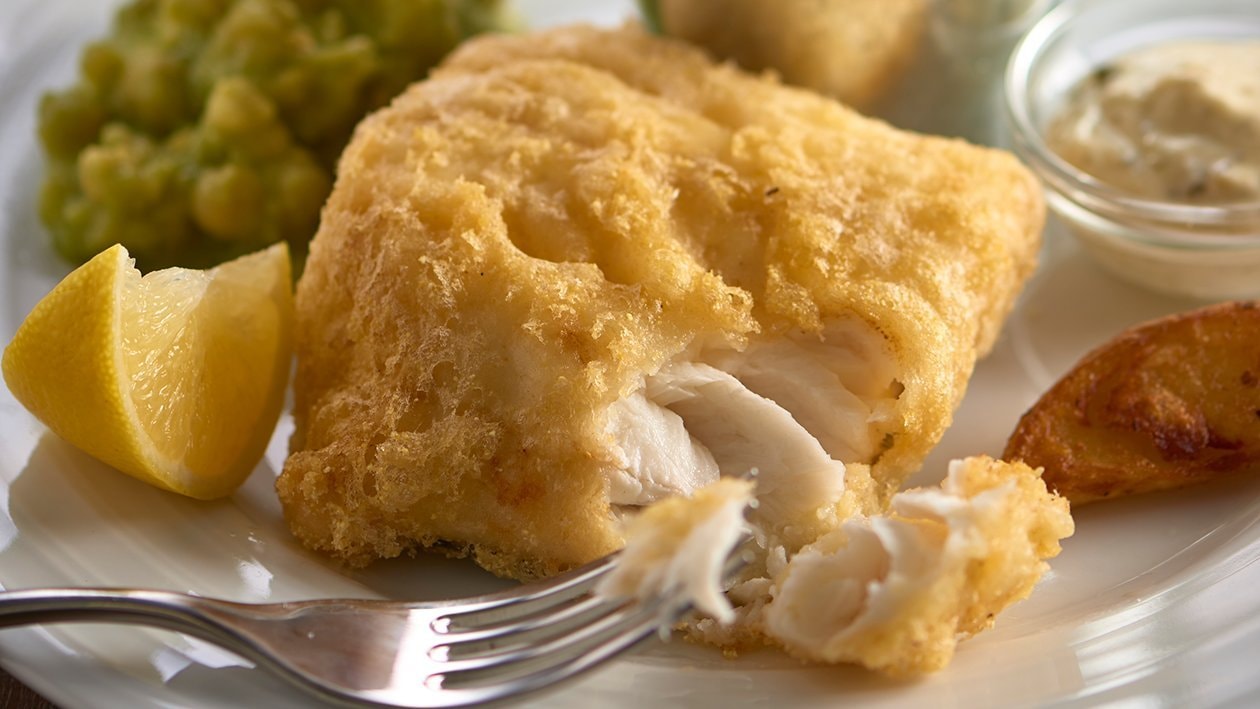 Ingredients
For the Gluten-Free batter:
For the mushy peas:
KNORR Professional Mixed Peppercorn Puree 750g

5.0 g
Preparation
For the Gluten-Free batter:

Heat a deep fryer to 180°C.
Mix the flours, baking powder and xanthan gum together.
Add the soda water gradually and stir together to make a smooth, thick batter.
Dry the cod with kitchen towel then dust each piece of cod with cornflour before dipping in the batter.
Carefully place the battered fish into the fryer, cook gently for about 6-7 min. or until cook through.
Once cooked drain the cooked item really well on kitchen paper.

For the mushy peas:

Heat thebutter ina saucepan thenadd the frozen peas, KNORR Professional Vegetable Jelly Bouillon and water.
Bring to the boil and simmer for around 5 min.
Add the KNORR Professional Mixed Peppercorn Puree.
Blend with a hand blender until coarsely blended.
Serve alongside the battered cod.

Disclaimer:It is the operator's responsibility to ensure that the end dish is gluten-free in accordance with the regulatory requirements and check all ingredients to ensure they are gluten-free. For further guidance please download our Gluten-Free Kitchen Guide.