Tofu & Vegetable Chow Mein
Classic  egg noodle dish Originating in 19th century Northern China and adapted to western tastes.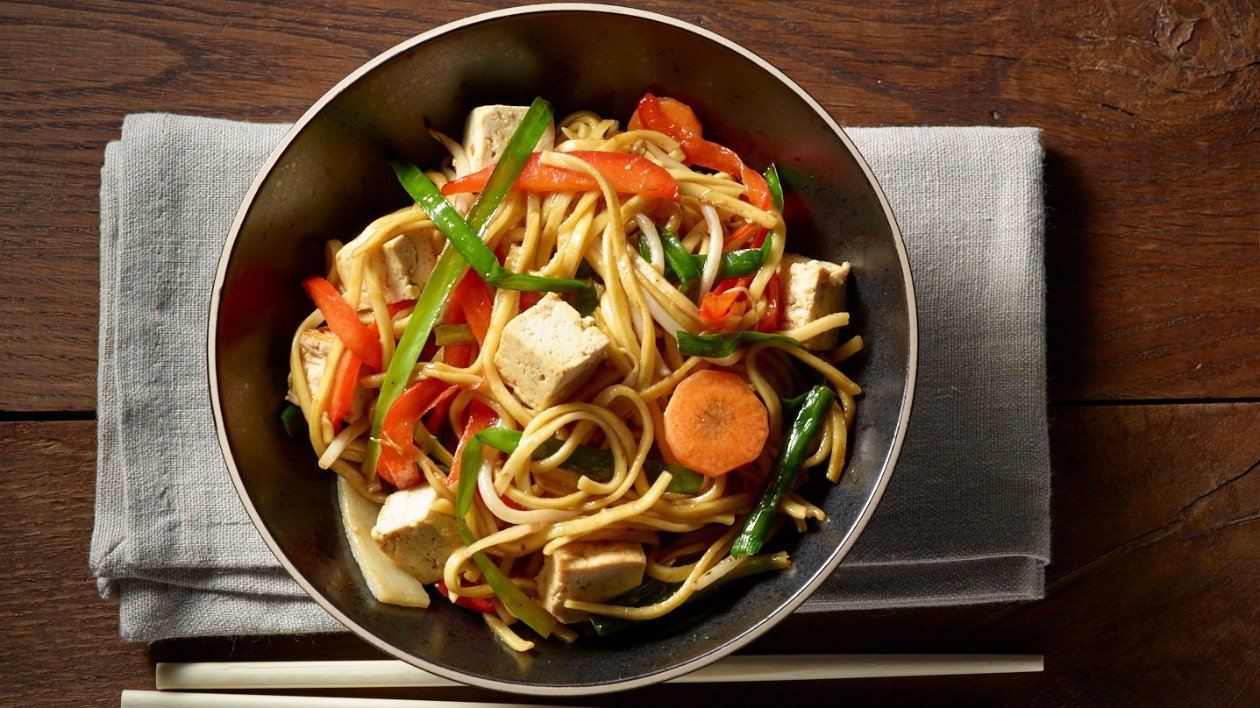 Ingredients
To Cook the Noodles:
For the Chow Mein:
To Serve:
Preparation
To Cook the Noodles:

Place egg noodles in boiling water for 2 minutes..
Drain and refresh in cold water.
Drain again and mix with the oil to prevent the noodles sticking together.

For the Chow Mein:

Finely slice carrots and onion
Cut red pepper, morning glory into long strips and finely slice carrots.
Wash and dry bean sprouts
In hot wok with stir fry vegetables with oil for 3 minutes approximately.
Add egg noodles, tofu and morning glory. Toss gently.
Add KNORR Blue Dragon ChowMein Sauce and heat through.

To Serve:

Serve in suitable Dish
Using finely chopped coriander to garnish.