Read More
American Ale & Sharp Cheddar Soup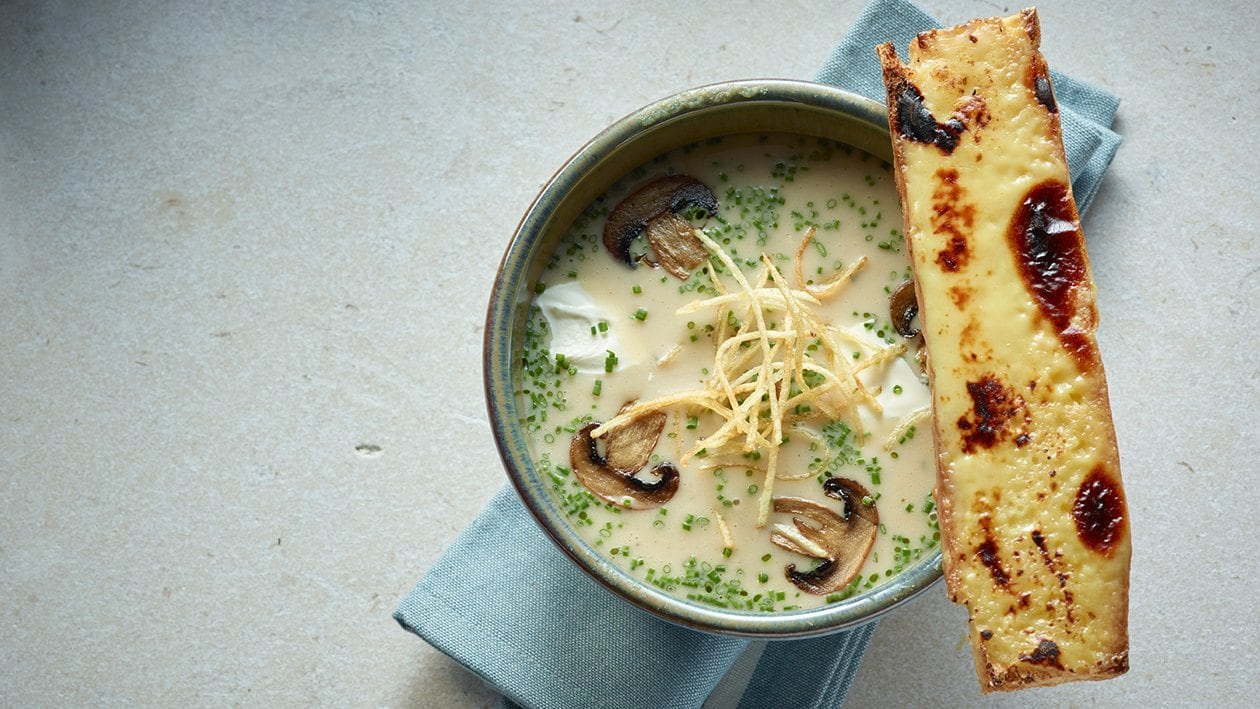 Ingredients
American Ale & Sharp Cheddar Soup
For the soup:
Knorr Professional Classic Cream of Mushroom Soup 25 Port
/ml
250.0 ml
0%
To serve:
Cheddar cheese
/g
150.0 g
0%
For the soup:
To serve:
---
For the soup:

Pour the ale in to a saucepan and bring to the boil.
Reduce by half then pour in the water and bring back to the boil.
Whisk in the KNORR Classic Cream of Mushroom soup then reduce the heat and simmer for 2 minutes.

To serve:

Slice the baguette into thin slices and place on to a tray.
Toast the bread on one side then turn and grate the cheese on top.
Place back under the grill and melt the cheese then grate the remaining cheese into the soup.
Pour in to serving bowls and garnish with straw potatoes, chopped chives, fried mushroom slices, crème fraiche and cheese crouton.