Sesame prawn toasts
These prawn toasts are great as a starter or snack served with Knorr Sweet Chilli Sauce. Enhance those flavour layers with the KNORR Professional Purees.
Fish/Seafood
Autumn
Winter
Summer
Spring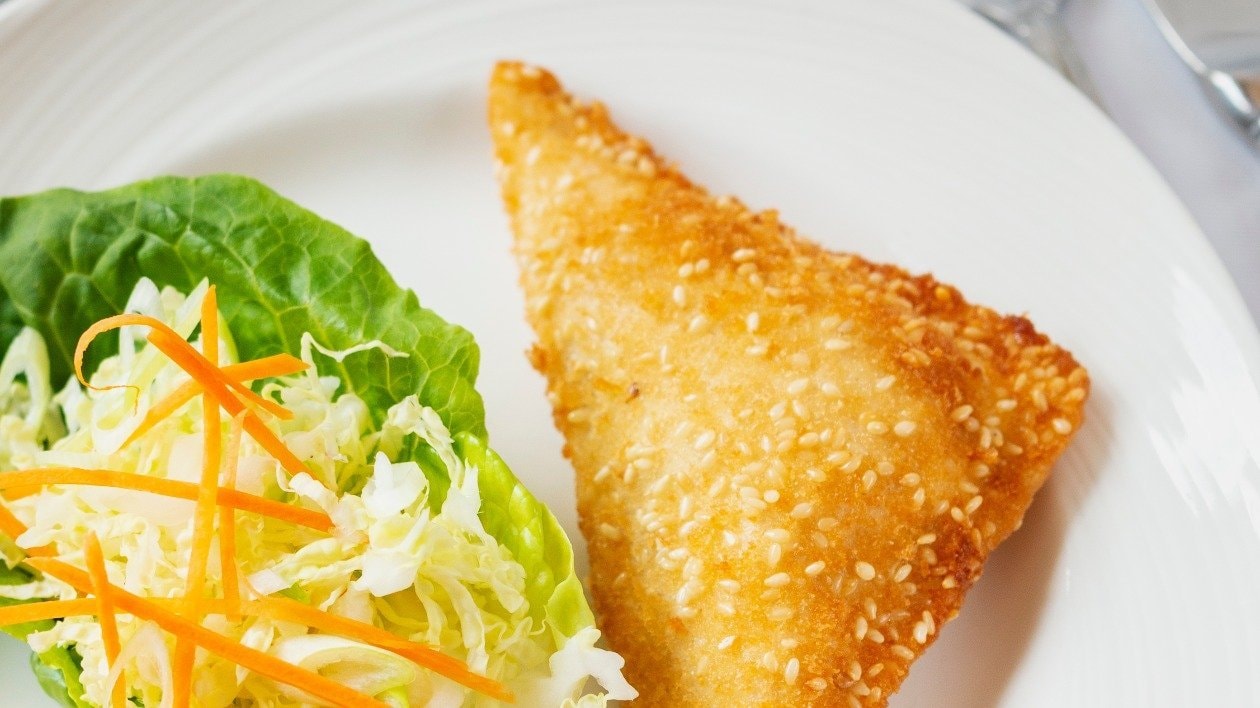 Ingredients
Sesame prawn toasts
For the Prawn Sesame Toast:
Cooked prawns
/g
200.0 g
0%
Spring onions
/g
25.0 g
0%
Whole milk
/ml
150.0 ml
0%
White medium sliced bread
/g
500.0 g
0%
Sesame seeds
/g
50.0 g
0%
Panko Breadcrumbs
/g
50.0 g
0%
Fish sauce
/ml
20.0 ml
0%
Knorr Professional Blue Dragon Sweet Chilli Dipping Sauce 2.2L
/ml
250.0 ml
0%
For the Prawn Sesame Toast:
White medium sliced bread

500.0 g
Preparation
For the Prawn Sesame Toast:

Place the prawns, KNORR Professional Garlic puree, KNORR Professional Ginger puree, spring onions, sesame oil, and fish sauce and cornflour into a food processor and pulse to a rough paste.
Blend the eggs and milk together and set to one side ready to coat the bread.
Remove the crusts from the sliced bread and then roll out the slices to flatten with a rolling pin.
Divided the paste into ten and spread over 10 slices of bread leaving a 6mm border around the edge of each slice.
Then place the remaining slices on top of each slice to form a sandwich. Using the rolling pin press down around the edge of the bread to seal the two slices together and then once sealed lightly press down diagonally and seal across the slice.
Use a knife to cut through each sandwich to form two triangles. Once you're ready to fry dip the triangles into the egg wash and coat with the sesame seeds and panko breadcrumbs and shallow fry gently in the oil until golden.
Drain onto kitchen paper to remove excess oil.
Serve with a side salad and KNORR Blue Dragon Sweet Chilli Sauce.