Roast Teriyaki salmon and ancient grain salad
A Teriyaki glazed salmon salad with ancient grains and a yuzu citrus dressing. Great served hot or cold.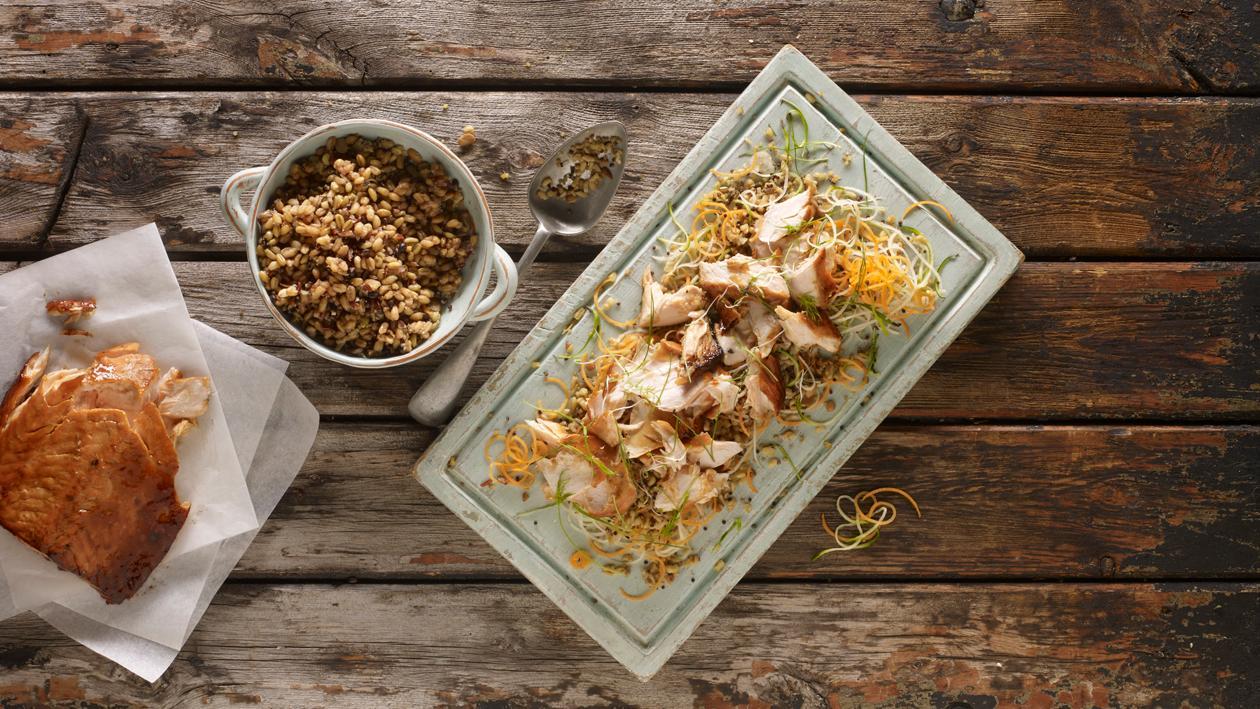 Ingredients
For the grains:
For the teriyaki salmon:
For the yuzu dressing:
For the salad:
Preparation
For the grains:

Place each of the grains separately pans and cover with water.
Bring them to the boil and cook untildone.
Drain and rinse them,
Mix all the grainstogether.

For the teriyaki salmon:

Make sure the salmon has been pin boned.
Mix together the KNORR Blue Dragon Teriyaki Paste along with the water.
Place thesalmon on a lined tray.
Cover the salmon with the teriyakiglaze.
Place in the oven at200c for 12 minutes.
Remove from the oven and allow to cool.

For the yuzu dressing:

Whisk together the yuzu juice, KNORR Professional Ginger Puree, olive oil, vegetable oil, salt and pepper.

For the salad:

Spiralise the mouli, carrot and the skin and flesh of the courgette.
Mix together the grains and the vegetables then add in the yuzu dressing and mix again.
Place the dressed grains onto a large serving plate and flake over the teriyaki glazed salmon to serve.