Andra Prawn Curry
Bring some variety to your menu with this recipe from eastern India. The Andra prawn curry consists of a wide range of spices. Serve it with fresh tomatoes and fried curry leaves.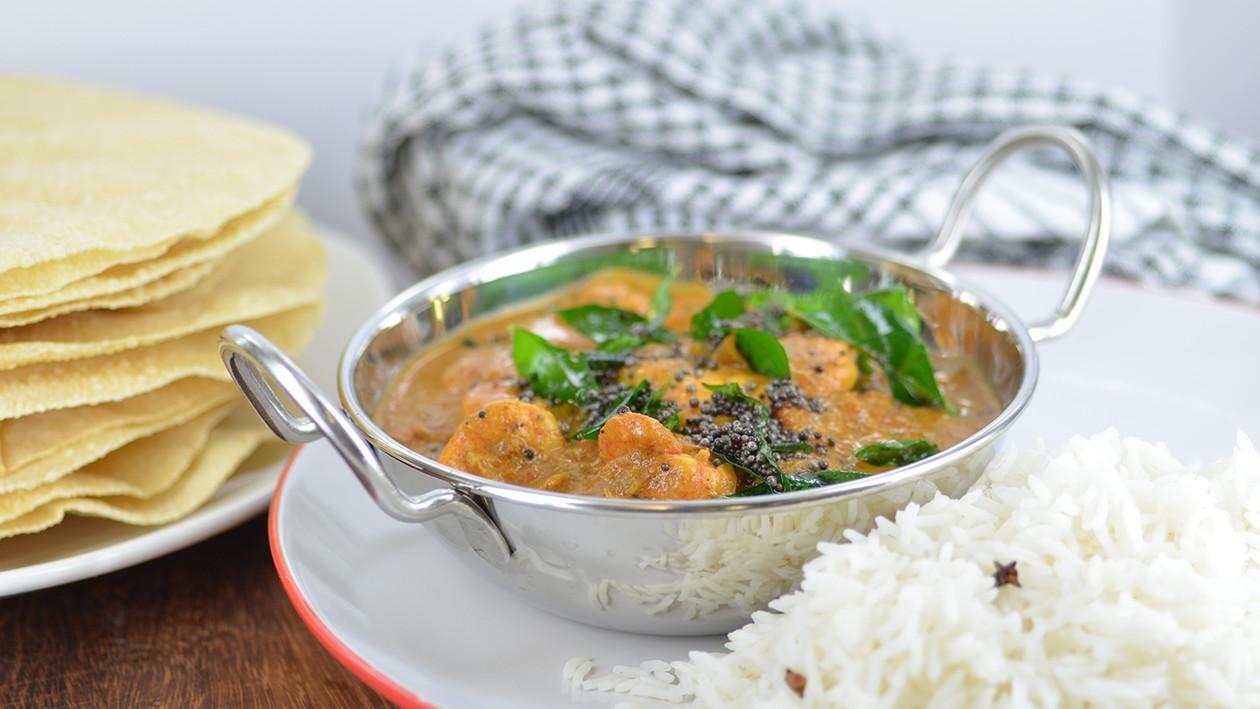 Ingredients
For the spice paste
Red Chilliesfinely chopped

5 g
For the Curry Base
Light coconut milk

500 ml
To Garnish
Preparation
For the spice paste

Heat the spices except the mustard seeds, cloves and cardamon in a dry pan and grind them to a fine powder.

For the Curry Base

Heat the oil in a suitable pan and add the spices until they start to crackle.
Add the onions and cook until golden brown.
Then add the ginger and garlic and water, simmer for 3-4 min. until the water has evaporated.
Add the chopped tomatoes and the fresh prawns and stir until all the prawns have been covered with the sauce.
Add the coconut milk and simmer for 7-8 min. being careful not to overcook the prawns.
Then add the concentrated tamarind, season to taste and serve.

To Garnish

Heat the remaining oil and fry the mustard seeds and curry leaves then use to garnish the curry.