Braised Red Cabbage
A great addition to your Sunday Roast.
Autumn
Winter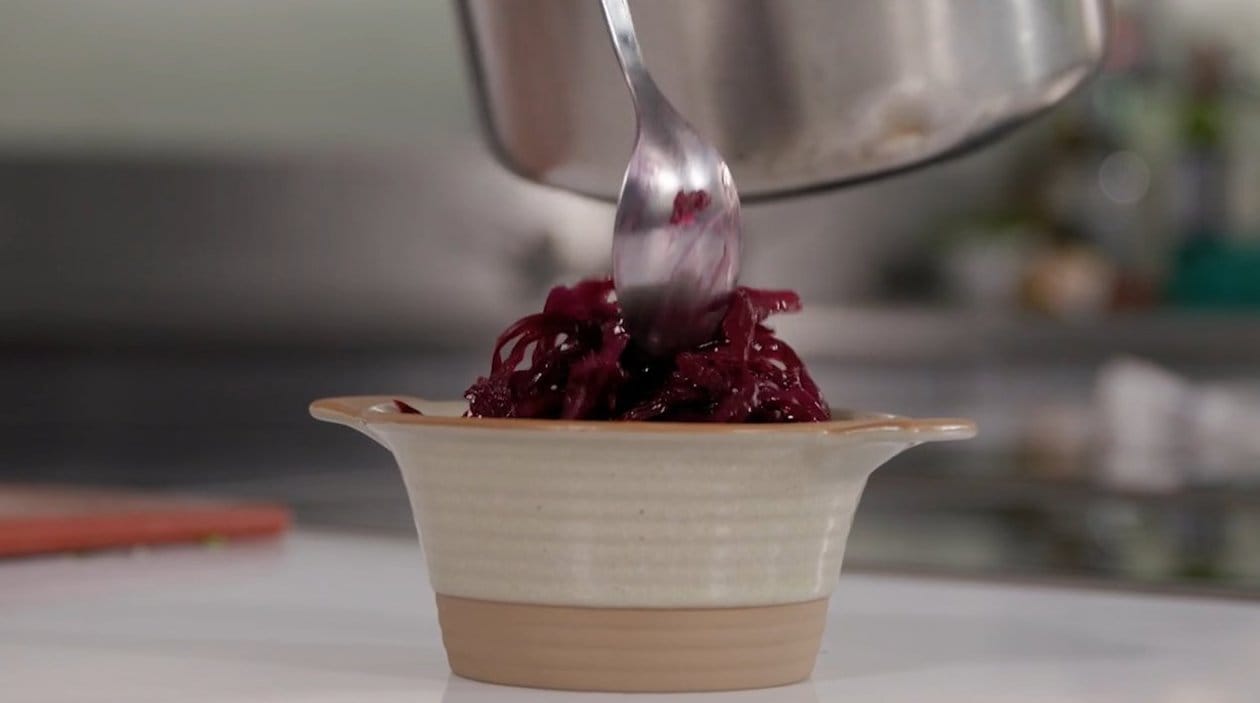 Ingredients
Braised Red Cabbage
For the cabbage:
Red cabbage
/g
600.0 g
0%
Vegetable oil
/ml
50.0 ml
0%
Orange juice
/ml
100.0 ml
0%
Cranberry sauce.
/ml
80.0 ml
0%
Knorr® Professional Vegetable Paste Bouillon 1kg
/g
10.0 g
0%
For the cabbage:
Preparation
For the cabbage:

Thinly slice red cabbage.
Heat the brown sugar, orange juice, vegetable oil, star anise and Knorr Professional Vegetable Paste Bouillon in a saucepan.
Add red cabbage and bring to a simmer then place a lid on the pan and lower the heat cook for 25 minutes or until tender stirring occasionally.
Remove the lid and reduce any additional liquid then season to taste.