Brown bean soup
Offer your guests this delicious soup with brown beans. This traditional Dutch soup with the addition of smoked sausage is easily prepared and has a great taste.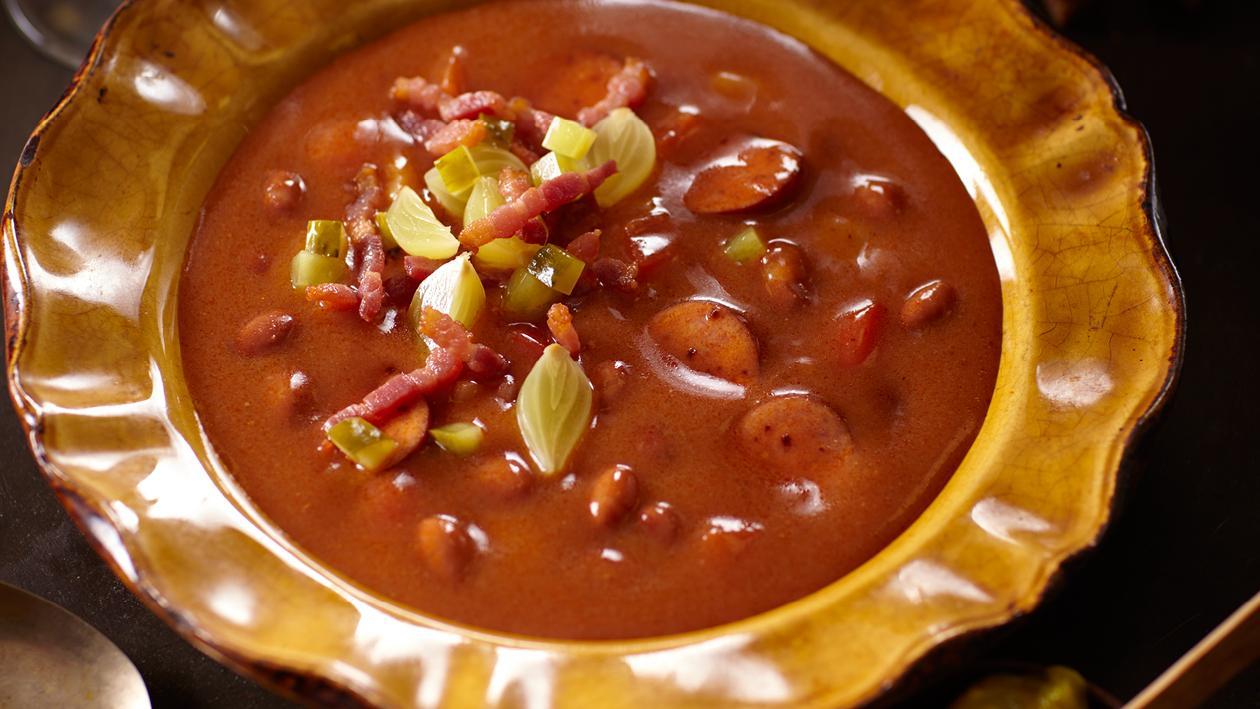 Ingredients
To make the soup:
To Finish:
Borlotti beans canned in water

600 g
Preparation
To make the soup:

Bring the soup to the boil and simmer for 5 min. then remove and blend until smooth.

To Finish:

Slice the sausage and add to the soup along with the drained beans.
Simmer for 2 min. and pour in to serving bowls.
Dice the gherkins and place on top of the soup.