Karwari Jheenga (prawn curry)
Your vegetarian guests will love this Indian veggie recipe. This regional prawn curry from the south west coast of India is easily prepared with KNORR Patak's Balti Create More Concentrated Sauce and well accompanied with KNORR Long Grain Rice.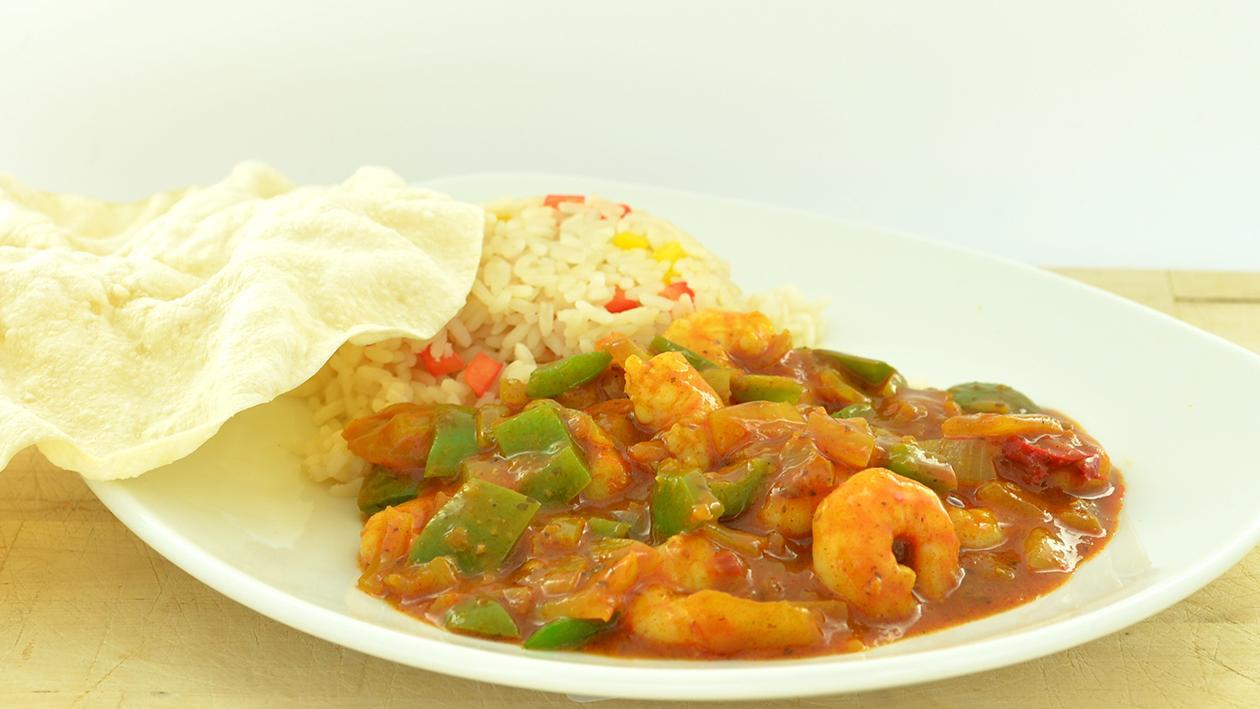 Ingredients
For the sauce
Onionsprepared and diced

300 g
For service
Low fat plain yoghurt

50 ml
Preparation
For the sauce

Peel and dice the onions.
Heat the oil then add the chillies and cook for 30 seconds then add in the onions.
Lower the heat and add the sliced peppers and fry for 10-12 min. or until soften.
Add the KNORR Pataks Balti Concentrated Sauce and water and bring to the boil. Simmer for 5 min. then remove from the heat and allow to cool until needed.

For service

Cook the rice in 1.5ltr water for 10 min. then remove from the heat and cover with cling film and place a lid on top to steam finish.
Reheat the sauce and add the prawns, cook for 4-5 min. or until the prawns are thoroughly cooked then remove from the heat and stir in the mint and yoghurt.
Spoon into a Balti dish and serve the rice separately.