Lemon drizzle cake
A light sponge cake flavoured with fresh lemon zest topped off and a sugary lemon frosting. Perfect for an afternoon tea or as dessert.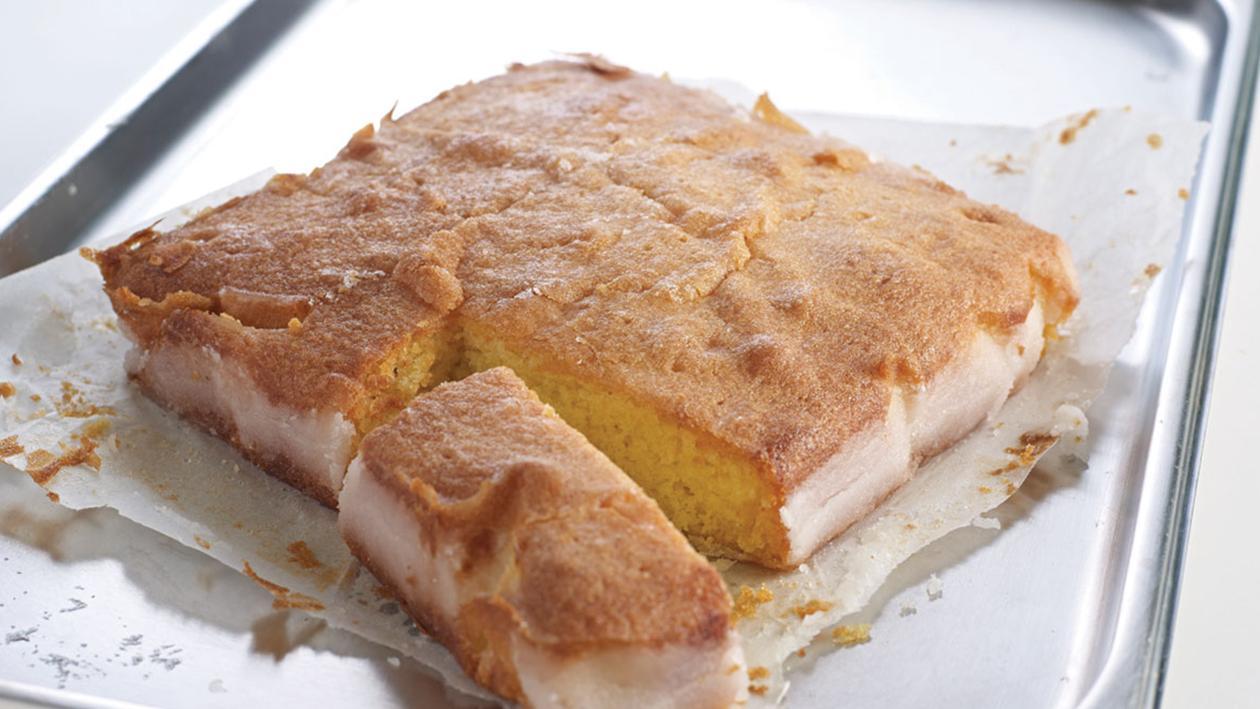 Ingredients
For the Cake:
For the Lemon Drizzle
Preparation
Advanced Preparation:

Line a loaf tin (8 x 21cm) with greaseproof paper.

For the Cake:

Beat together the Stork and caster sugar until pale and creamy.
Add the eggs, one at a time, slowly mixing through.
Sift in the flour, then add the finely grated zest and mix until well combined.

To Bake:

Spoon the mixture in to the lined tin and level the top with a spoon.
Bake for 45-50 min. until a thin skewer inserted into the centre of the cake comes out clean.

For the Lemon Drizzle

Mix together the lemon juice and caster sugar to make the drizzle.
Prick the warm cake all over with a skewer or fork, then pour over the drizzle.
The juice will sink in and the sugar will form a lovely, crisp topping.
Leave in the tin until completely cool, then remove and serve.